315-252-2559
9:00am - 5:00pm, Mon-Fri

VOLUME DISCOUNT
on Standard Veneer & Solid CF Sheets.

$2500 - $5000, 5%
$5000 - $10,000, 7.5%
$10,000+, 10%

Call for More Details.
Carbon Fiber Structural Components
DragonPlate™ is the tradename for our unique
Engineered Carbon Fiber Composites.

DragonPlate carbon fiber composites are strong,
light and beautiful.

DragonPlate materials are designed for use in constructing high performance structures and are easy to cut, drill and assemble.

DragonPlate also offers engineering/design and custom fabrication through our CNC Service for your unique carbon fiber part. Contact us with your special needs, we can help.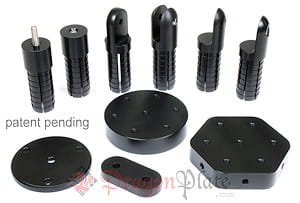 NEW!

1" Modular Tube Connectors
DragonPlate tube connectors provide an easy and robust method for connecting either our 1" roll-wrapped or braided carbon fiber tubes together to form lightweight rigid structures. Currently, four different connectors are available, Male Clevis, Female Clevis, Single Sided Clevis (threaded or clearance hole), and Threaded End (with and w/o stud) . Using these aluminum connectors, our 1" carbon fiber tubes can be connected to form much longer disassembleable tubes and complex 3D structures. Both 2D and 3D joints are possible. The connectors are adhesively bonded into the ends of the carbon fiber tubes using an epoxy.
In addition to the basic function of the connectors, our patent pending design includes a ridged and slotted design that virtually eliminates metal to carbon delamination due to thermal expansion and contraction. The combination of form, function, and resistance to thermal delaminations makes our DragonPlate tube connectors a versatile and robust option for many projects. Read More...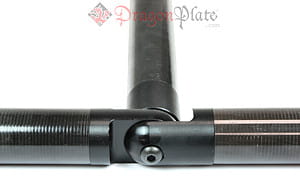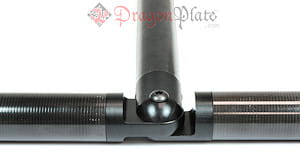 FEATURED PRODUCTS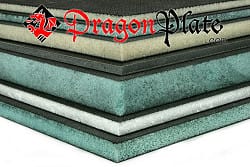 Carbon Fiber Foam Cores


Foam core composites are a great way to produce extremely lightweight composite structures. Available in various thicknesses and densities.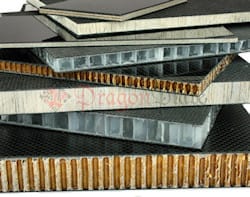 Carbon Fiber Advanced Cores
DragonPlate core composites offer a very high strength and stiffness to weight ratio. Many different cores and thicknesses available.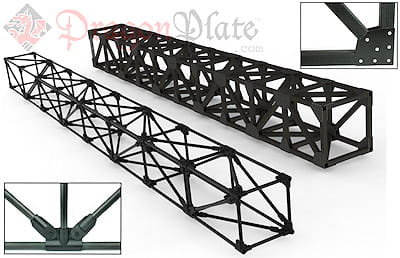 Carbon Tube Structures


The benefit of carbon fiber over conventional structural materials is the high strength and high stiffness to weight ratios. Now you can build these structures using DragonPlate materials. See How...
Light-Duty Structures

0.5" Small Tubes
Connectors

Heavy-Duty Structures

Square Tubes
Gussets
Corner Gussets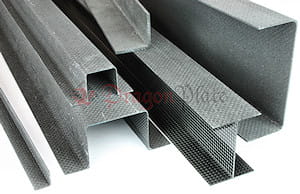 Structural Sections & Beams
Combining classic structural members with modern composites, DragonPlate offers carbon fiber structural sections and beams.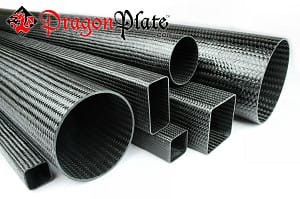 Carbon Fiber Tubes
Comprised of Carbon Fiber Braid and Unidirectional Fabrics, our tubes are ideal for building light weight frames and structures such as trusses.
Carbon Fiber Sheets
Dragonplate offers carbon fiber sheets in various thicknesses, sizes, finishes and layup schedules.
VIEW ALL PRODUCTS
Home | Company | Technical | Applications | Products | Contact | Shipping | Terms of Sale
© DragonPlate™ 2013 - A Division of Allred & Associates Inc.