315-252-2559
9:00am - 5:00pm, Mon-Fri

VOLUME DISCOUNT
on all carbon fiber sheets.

$5000 - $9999 / 5%
$10,000 - $24,999 / 7.5%
$25,000+ / 10%

Call for More Details.
Carbon Fiber Structural Components
DragonPlate™ is the tradename for our unique
Engineered Carbon Fiber Composites.

DragonPlate carbon fiber composites are strong,
light and beautiful.

DragonPlate materials are designed for use in constructing high performance structures and are easy to cut, drill and assemble.

DragonPlate also offers engineering/design and custom fabrication through our CNC Service for your unique carbon fiber part. Contact us with your special needs, we can help.
NEW! - HIGH TEMPERATURE REINFORCED CARBON-CARBON SHEETS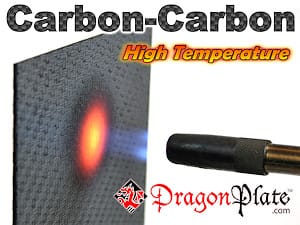 Reinforced Carbon-Carbon, or RCC, is a truly remarkable material with origins dating back to the early years of the space program. It was most famously used to form the tiles on the NASA Space Shuttle, but more recently has found uses in a wide array of applications where extremely high temperatures may be encountered. Whereas standard epoxy resin systems cannot go much higher than 350°-400° F, carbon-carbon composites utilize a graphite matrix which allows the material to remain intact and viable at temperatures exceeding 3,000° F.

READ MORE ABOUT THESE SHEETS...

---
NEW!

Modular Aluminum Tube Connectors for 1" and 0.75" Tubes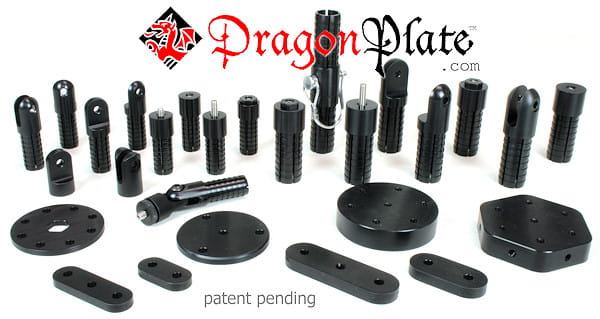 Create complex disassembleable structures with our carbon fiber tubes!
| | |
| --- | --- |
| | Connects carbon fiber tubes through a wide range of connection angles providing design flexibility. |
| | Disconnectable allowing quick, easy disassembly and assembly of structures. |
| | Provides a strong reliable joint between the connector and the carbon fiber tube due to patent pending design. More info... |
| | Available for both ¾" and 1" diameter carbon fiber tubes. |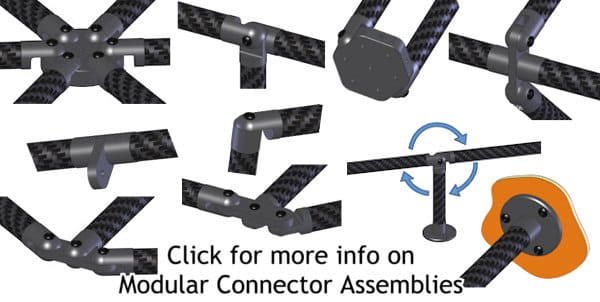 FEATURED PRODUCTS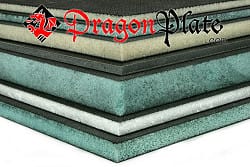 Carbon Fiber Foam Cores


Foam core composites are a great way to produce extremely lightweight composite structures. Available in various thicknesses and densities.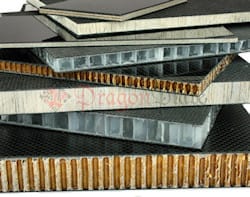 Carbon Fiber Advanced Cores
DragonPlate core composites offer a very high strength and stiffness to weight ratio. Many different cores and thicknesses available.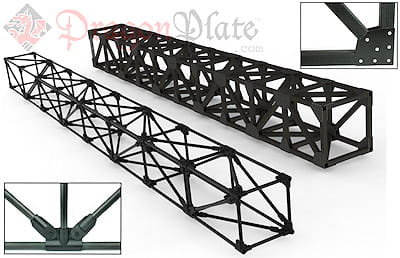 Carbon Tube Structures


The benefit of carbon fiber over conventional structural materials is the high strength and high stiffness to weight ratios. Now you can build these structures using DragonPlate materials. See How...
Light-Duty Structures

0.5" Small Tubes
Connectors

Heavy-Duty Structures

Square Tubes
Gussets
Corner Gussets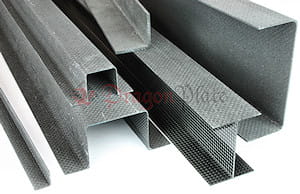 Structural Sections & Beams
Combining classic structural members with modern composites, DragonPlate offers carbon fiber structural sections and beams.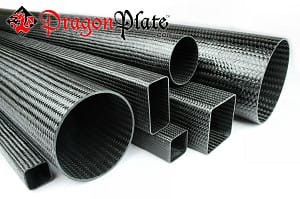 Carbon Fiber Tubes
Comprised of Carbon Fiber Braid and Unidirectional Fabrics, our tubes are ideal for building light weight frames and structures such as trusses.
Carbon Fiber Sheets
Dragonplate offers carbon fiber sheets in various thicknesses, sizes, finishes and layup schedules.
VIEW ALL PRODUCTS
Home | Company | Technical | Applications | Products | Contact | Shipping | Terms of Sale
© DragonPlate™ 2013 - A Division of Allred & Associates Inc.