Carbon Fiber for Marine and Aircraft Interiors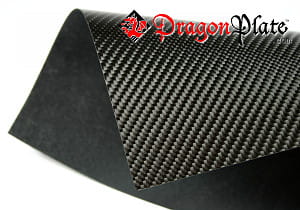 Dragonplate offers a wide variety of off-the-shelf products and custom fabrication services to support the luxury yacht and aircraft interiors industry. Whether for an individual, corporation, or government client, carbon fiber composites can benefit your designs in two ways: weight reduction and high-tech distinctiveness. This is particularly true when designing the interior for aircraft, since every pound saved means improved efficiency and additional payload elsewhere in the vehicle. Weight and balance are also important for large yachts, where weight saved above the water line can help as well.

For weight savings, Dragonplate off-the-shelf carbon fiber structural composites can be used in place of traditional materials. For aircraft interiors, where flame retardancy is required, nearly all of the products can be manufactured to meet the FAR vertical burn testing. With careful design, an optimized carbon fiber component can save as much as 75% of the weight compared with metal or wood. Examples include frames for furniture and shelving units, equipment racks, support beams for stairs and landings, and even large interior wall and floor paneling.
Carbon Fiber Phone Holder Made for Veristudio

In addition to the potential for weight savings, many customers like the high-tech look of carbon fiber composites. Dragonplate sells 4'x8' sheets of carbon fiber flame retardant veneer with our proprietary gloss and matte finishes that are ideal for wall coverings, counters, tabletops, instrument panels, and anywhere else a bold, black look is desired. This carbon fiber laminate passes the FAR 25.853(a) vertical burn test. Customized patterns, composite layups, and backer materials are available. In addition to veneer, thicker flat sheets, as well as structural components (tubes, angles, c-channels, hat stiffeners, t-rails, etc) can all be made using the flame retardant resin system.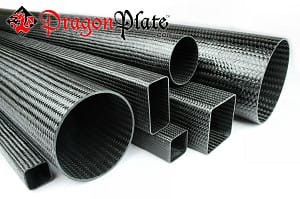 Our Dragonplate design and prototype group is happy to discuss your new projects and our ISO 9001 certified production team is ready to ramp up your program to larger volumes.

| | |
| --- | --- |
| Carbon Fiber Magazine Rack Made for Veristudio | |
| | |
Aircraft Interior Photos Courtesy of Midwest Aircraft Refinishing