| | | |
| --- | --- | --- |
| | Roll Wrapped Twill Finish Round Tubes | |
QUANTITY TUBE PRICING
6-11
6% discount
12-23
12% discount
24+
call for discount
PLEASE NOTE: Discounts will not be applied until after order is received.
This beautiful carbon fiber tubing is fabricated from unidirectional carbon fiber with a twill outer layer. The unidirectional layers are oriented to provide high bending stiffness and axial strength. The woven twill outer layer provides a bias support layer in addition to an attractive appearance. This product is ideal for building lightweight frames and structures, tubular vessels, poles, column supports, and any other application where low weight and high stiffness are essential and appearance is also important.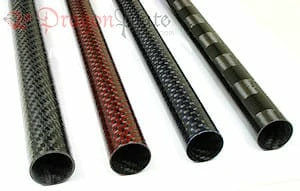 Fabricated from prepreg fabrics and cello wrapped for a gloss finish. Longer length tubes have options for outer layer and high modulus unidirectional fabrics.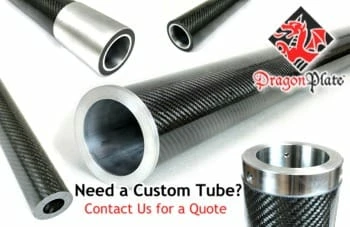 Product 106 to 109 of 109
Page: < 1 2 3 4 5 6 7 8


Product 106 to 109 of 109
Page: < 1 2 3 4 5 6 7 8