| | |
| --- | --- |
| Here at DragonPlate, we get many requests to replace aluminum components in structures to both reduce weight, as well as increase strength. Many customers wish to design a structure with common beam shapes made of carbon fiber. Carbon fiber c-channels are an excellent example. We have had many requests to fabricate carbon fiber c-channels to replace aluminum components. So, that's just what we did. DragonPlate now offers carbon fiber c-channels. Our carbon fiber c-channels utilize a 7 layer, quasi-isotropic laminate, giving them more torsional rigidity than I-beams or hat stiffeners. As with all of our engineered building materials, our carbon fiber c-channel has a very high strength to weight ratio, making it an excellent material for strengthening structures or frame construction. The uses for c-channels are endless, making them more versatile as a raw material than I-beams or hat stiffeners. Our c-channels sport a textured finish on both sides to provide an excellent bonding surface for any application. | I-Beam created by bonding two carbon fiber c-channels together |
All measurements are taken from the outside.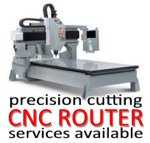 Like all DragonPlate products, custom sizes and thicknesses are available despite our standard offering. Due to the wide variety of uses for a carbon fiber c-channel, we expect many requests for thinner laminates for non-structural applications, as well as many custom widths. That is why we have developed proprietary universal tooling for our manufacturing process. This tooling allows for custom c-channels to be created with very minimal tooling costs. This tooling can currently produce c-channels from 2 to 7 inches wide, with leg lengths up to 1.75 inches.






Product 1 to 6 of 6
Page: 1


Product 1 to 6 of 6
Page: 1