315-252-2559
Monday-Friday
8:30am - 5:00pm ET

VOLUME DISCOUNT
(Most Stocked Items)

$5k - $10k / 5%
$10k - $25k / 7.5%
$25k+ / 10%

Call for More Details.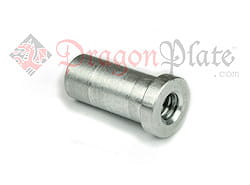 0.5" Threaded Tube Insert

Product description: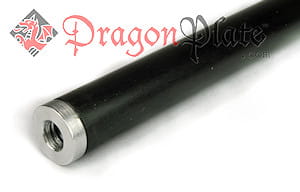 The Threaded Tube Insert component is used to attach additional parts to the truss structure off the end of a tube. The tube end insert is bonded securely into the end of a carbon fiber tube and provides a means to thread bolts or other parts with mating threads into the tube ends. These insert pieces are very convenient for attaching mounting plates, end effector hardware, or any other fixture that may need the option of easy removal. In addition, since the inserts are bonded inside the tubes, these components are well suited for application that may result in light tension placed on the attached assembly. Thread is 1/4-20.

Home | Company | Technical | Applications | Products | Contact | Shipping | Terms of Sale
© DragonPlate™ 2018 - A Division of Allred & Associates Inc.