315-252-2559
Monday-Thursday
8:30am - 5:30pm ET
Friday
8:30am - 5:00pm ET

VOLUME DISCOUNT
(Most Stocked Items)

$5k - $10k / 5%
$10k - $25k / 7.5%
$25k+ / 10%

Call for More Details.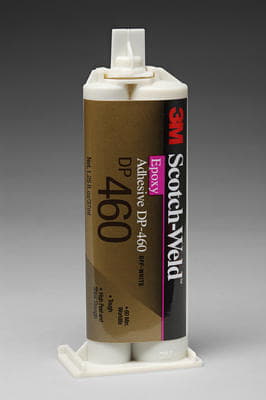 Product description:
3M Scotch-Weld Epoxy Adhesive DP460NS is a toughened, non-sag, two-part epoxy. 2:1 mix ratio, 60 minute work life and handling strength in 4 hours. 3M Scotch-Weld EPX Plus II applicator.

3M Scotch-Weld Epoxy Adhesive DP460 NS has high viscosity for non-sag applications. Bonds to a variety of materials such as, metals, ceramics, wood and some plastics.
1.25oz/37 mL
Data Sheet

Material Safety Data Sheet
Tips sold separately.

Home | Company | Technical | Applications | Products | Contact | Shipping | Terms of Sale
© DragonPlate™ 2015 - A Division of Allred & Associates Inc.