315-252-2559
Monday-Friday
8:30am - 5:00pm ET

VOLUME DISCOUNT
(Most Stocked Items)

$5k - $10k / 5%
$10k - $25k / 7.5%
$25k+ / 10%

Call for More Details.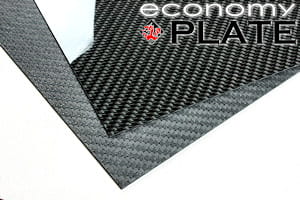 EconomyPlate™ Flame Retardant Carbon Fiber Sheet ~ 1/32" x 24" x 48"

Product description: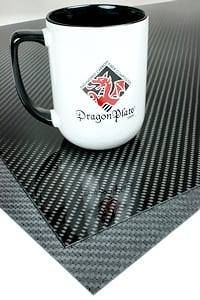 Dragonplate flame retardant EconomyPlate? sheets are comprised of 0°/90° twill weave laminate plies. These sheets are manufactured using flame retardant epoxy resins that resist the spread of fire, making them ideal for aviation and marine applications. We offer twill gloss, matte or textured finish on one side and a textured finish on the other side providing an excellent bonding surface. Plain weave face sheets are also available upon request in both the matte and gloss finishes. CNC machining is available with EconomyPlate? solid carbon fiber sheets.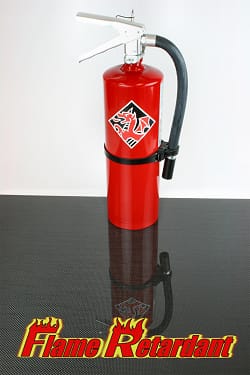 Dragonplate flame retardant structural carbon fiber materials are manufactured with the same flame retardant epoxy resin system used to create our flame retardant carbon fiber veneers. The carbon fiber veneer is tested and certified to pass the FAR 25.853(a) Appendix F vertical burn specification. Since flame retardancy is dependent upon both the resin system, as well as the geometry, orientation, and integration of the components into the overall assembly, we cannot guarantee any particular standard flame retardant structural component will meet and pass the specific burn testing necessary for your application. It is the responsibility of the customer to verify that these carbon fiber materials will meet the requirements for any specific application. If additional flame retardancy is required, many shapes can also be made with flame retardant carbon fiber prepreg materials, which have a higher degree of flame retardancy than our standard Dragonplate flame retardant products, and can be manufactured to meet both FAR 25.853 vertical burn testing, as well as smoke and toxicity requirements. Call us any time to discuss your project with engineering.

Home | Company | Technical | Applications | Products | Contact | Shipping | Terms of Sale
© DragonPlate™ 2018 - A Division of Allred & Associates Inc.