315-252-2559
Monday-Friday
8:30am - 5:00pm ET

VOLUME DISCOUNT
(Most Stocked Items)

$5k - $10k / 5%
$10k - $25k / 7.5%
$25k+ / 10%

Call for More Details.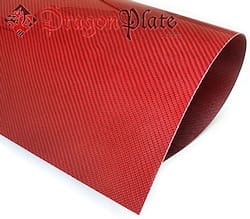 Twill Weave Red Kevlar Veneer 24" x 48"

Product description:

DragonPlate real Kevlar veneer, our thinnest product, is well suited for covering large surfaces or for decorative trim. Comprising 100% red Kevlar in a twill weave, this veneer presents a unique all-red appearance. The gloss and matte finishes provide any project with a distinctive facade. Material will form into a cylinder as small as 1 inch. Because Kevlar is a tough material, it may be slightly tougher to trim than our standard carbon veneers. Can also be used for outdoor applications as we utilize a UV resistant resin that extends the life of the part and finish under sun exposure.

Please allow 10-15 days before this product ships.
Also see other Kevlar Composites we manufacture.


Home | Company | Technical | Applications | Products | Contact | Shipping | Terms of Sale
© DragonPlate™ 2018 - A Division of Allred & Associates Inc.