315-252-2559
Monday-Friday
8:30am - 5:00pm ET

VOLUME DISCOUNT
(Most Stocked Items)

$5k - $10k / 5%
$10k - $25k / 7.5%
$25k+ / 10%

Call for More Details.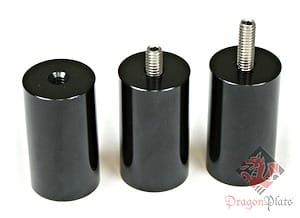 0.5" OD Pultruded Tube End Connector - 8-32

Product description: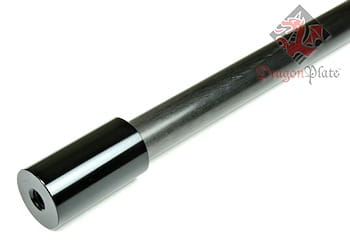 DragonPlate pultruded tube end connectors provide an easy and robust method for connecting our 0.5" OD carbon fiber pultruded tubes or pultruded rods together to form lightweight rigid structures. Can also be used to connect to our pultruded modular connector system, plates or other accessories via 8-32 thread. The connectors are adhesively bonded onto the ends of the pultruded carbon fiber tubes using an epoxy (We recommend Scotch-Weld 2216 adhesive). Each connector also comes with enough bond line control micro glass beads to ensure a proper bond fit.


Also available is to have a stud installed, either short (0.25") or long (0.5"). Short stud is ideal for using with our modular connect system, connecting a camera, GoPro or other device. Long stud is good for connecting two tubes or with modular connectors in certain situations.


Home | Company | Technical | Applications | Products | Contact | Shipping | Terms of Sale
© DragonPlate™ 2018 - A Division of Allred & Associates Inc.