Carbon Fiber Rocket Soars to Over 10,000 Feet
Monday, June 28, 2021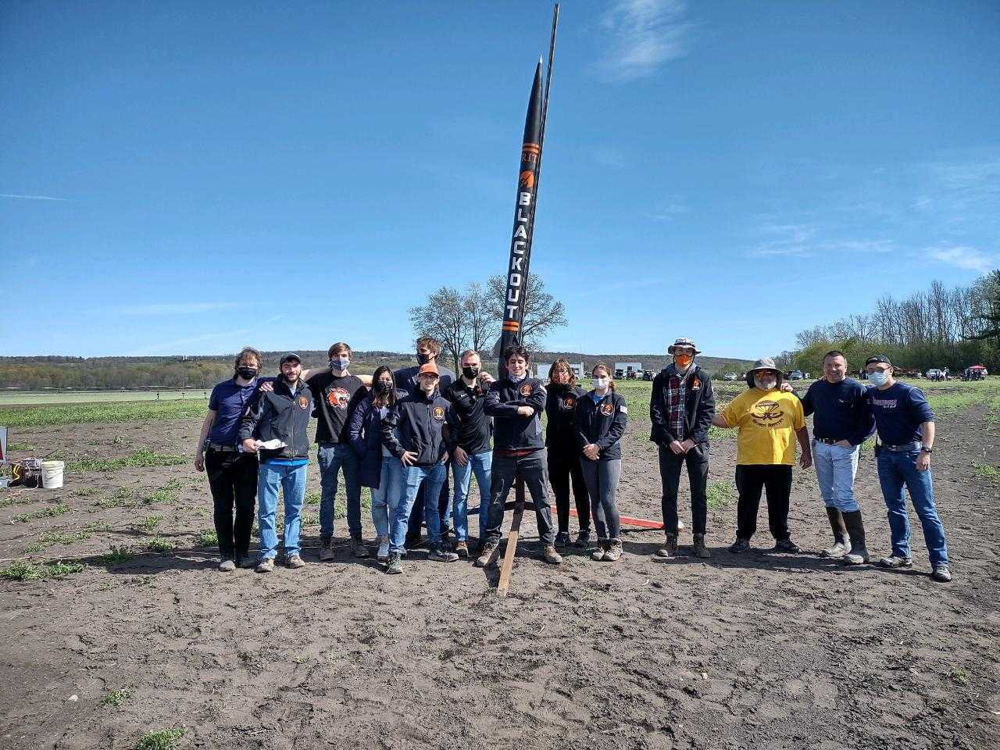 Recently, DragonPlate was asked to collaborate with a student organization on the Rochester Institute of Technology campus that focuses on researching and developing competitive carbon fiber rockets. Launch Initiative, as they are known, is a team of young engineers that manufacture competitive rockets with the goal of preparing students for careers in aerospace.
Creating a Carbon Fiber Rocket
The team at Launch Initiative has worked for months to design and develop a carbon fiber rocket to compete in the 2021 Intercollegiate Rocket Engineering Competition (IREC). Blackout will compete in the COTS (Commercial-Off-The-Shelf) solid or hybrid rocket propulsion system category with a target altitude of 10,000 feet above ground level.
Built from nose to fin with custom carbon fiber materials, Blackout is 10.5 feet and weighs just 64.125 lbs. fully loaded. Each section of the design has undergone extensive research and analysis to improve its performance.
Advantages of Carbon Fiber in Aerospace Applications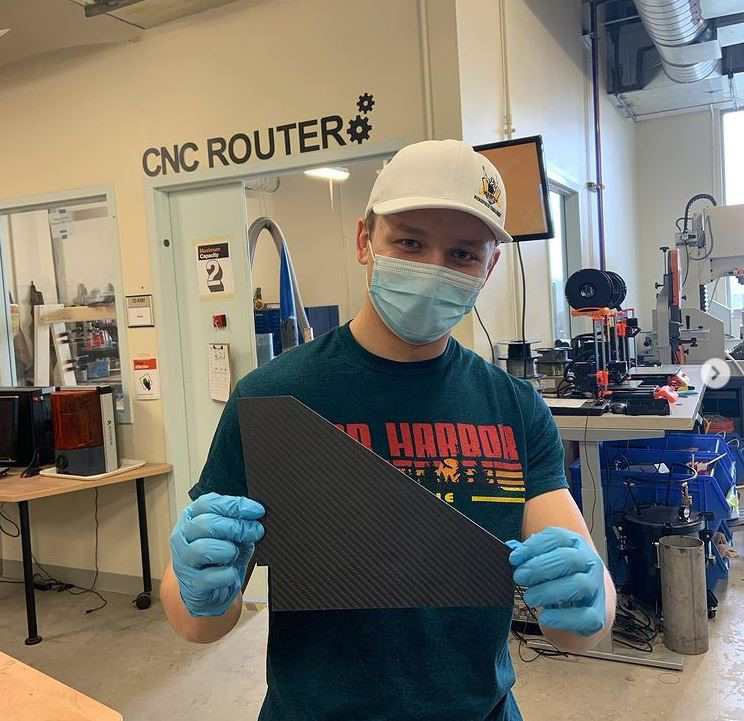 Carbon fiber materials are highly suited for aerospace applications due to their remarkable strength, durability, and stability in temperature swings. The students who have engineered Blackout understand these benefits and have gone to great lengths to incorporate carbon fiber in as many applications possible.
For example, Blackout features custom carbon fiber fins manufactured from DragonPlate 0.125" precision pressed carbon fiber sheets. These lightweight sheets were precision cut to fit the fin can assembly and provide stability for the rocket. In addition, innovative uses for carbon fiber were designed into the nose and the body of the rocket to improve aerodynamics and reduce the rocket's weight.
Blackout's Launch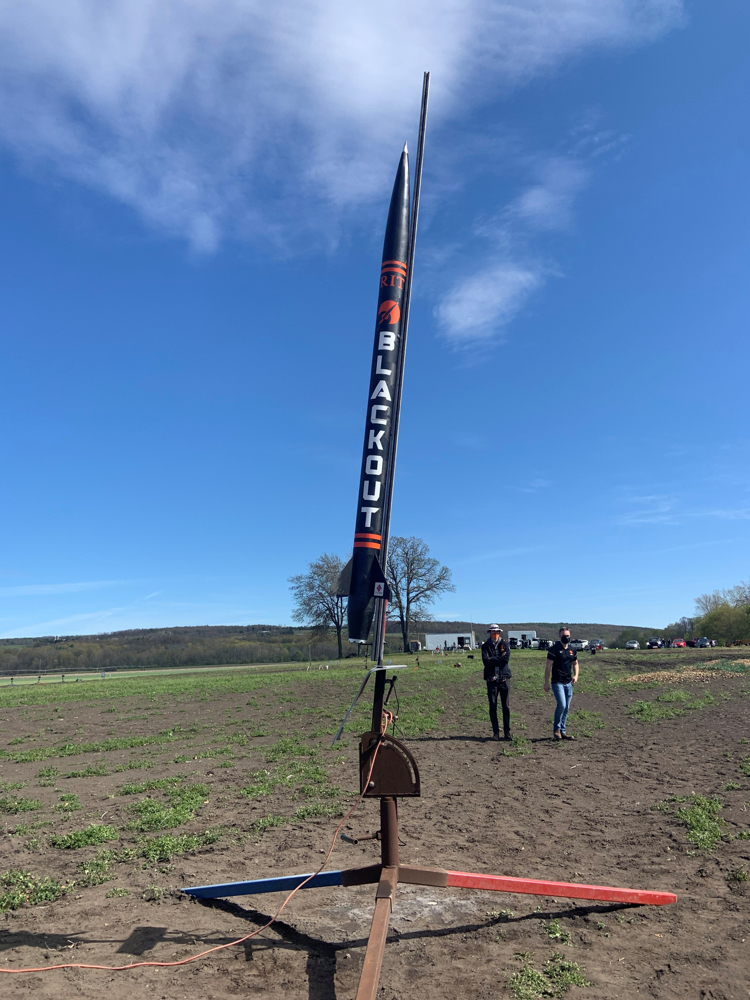 In late May, Blackout was launched into the sky reaching a reported altitude of 10,234 ft. The rocket's test launch was a huge victory with all the design elements and systems working as projected to launch the rocket safely and successfully above their goal altitude. The combination of custom carbon fiber composites and advanced avionics system has set the bar for more advancements in carbon fiber rocketry, and will enable to the team to go into their upcoming IREC competition with confidence.
DragonPlate's Carbon Fiber Solutions
DragonPlate is a U.S. based manufacture of custom carbon fiber composites. Our creative and innovative team designs and manufactures custom carbon fiber prototypes for a wide range of products and applications. To learn more about how carbon fiber can benefit your next project, give us a call at 315-252-2559 or contact us via email.