More Roll Wrapped Twill Finish Square Tube Sizes
Monday, September 17, 2018

September 17, 2018
Thanks for your interest in DragonPlate carbon fiber composites.  We appreciate your continued business and would love to hear your comments on our new products and any future products you would like to see. Like us on Facebook or join our Twitter feed to get the latest information on DragonPlate products.
---
DragonPlate has added two new sizes to our line of roll wrapped twill finish square tubes, 1.25" x 1.25" and 1.5" x 1.5".
Dragonplate roll wrapped twill carbon fiber square tubes are fabricated from a combination of unidirectional and woven twill prepreg material. The unidirectional layers are oriented to provide high bending stiffness and axial strength. The inner and outer layers provide a bias support in addition to an attractive appearance. This product is ideal for building lightweight frames and structures, tubular vessels, poles, column supports, and any other applications where low weight and high stiffness are essential, yet appearance is also important.
High modulus options are available on longer length tubes. If you are looking for thicker walled tubes, contact us for more details.
Buy Roll Wrapped Twill Finish Square Tube at DragonPlate.com
Need to Connect Our Carbon Fiber Square Tubes?
Try our patented modular square tube connectors and carbon fiber gussets.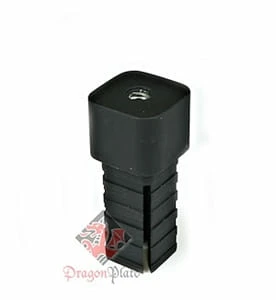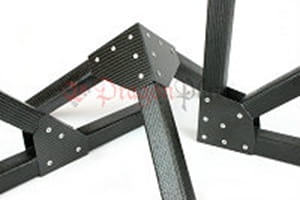 ---
As always, if you have any questions about our products, please call or email us. An engineer would be happy to discuss how to apply carbon fiber composites to your specific applications.
service@dragonplate.com
315-252-2559
The DragonPlate Sales Team




DragonPlate Carbon Fiber Composites - 321 Route 5 West - Elbridge - New York 13060 - 315-252-2559