More Sizes of our Two Sided Satin Twill Veneer Sheets
Monday, July 30, 2018

July 30, 2018
Thanks for your interest in DragonPlate carbon fiber composites.  We appreciate your continued business and would love to hear your comments on these new products and any future products you would like to see.  Like us on Facebook and join in the discussion.
---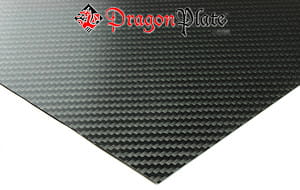 We now offer additional cut-down sizes for our Two Sided Satin Twill Veneer Sheets.
These sheets are available in one or two layers of twill carbon fiber prepreg and have a smooth satin finish on both sides giving them a classic carbon fiber look. These sheets are great for applications where you need both sides to have our high quality carbon fiber finish. Sheet options include .008" and .016" thicknesses and sizes from 6" x 6" up to 24" x 36".
Buy Two Sided Satin Twill Veneer Sheets at DragonPlate.com
---
As always, if you have any questions about our products, please call or email us. An engineer would be happy to discuss how to apply carbon fiber composites to your specific applications.

service@dragonplate.com
315-252-2559
The DragonPlate Sales Team




DragonPlate Carbon Fiber Composites - 321 Route 5 West - Elbridge - New York 13060 - 315-252-2559