NEW! Adjustable Locking Angular Tube Joint
Monday, September 24, 2018

September 24, 2018
Thanks for your interest in DragonPlate carbon fiber composites.  We appreciate your continued business and would love to hear your comments on our new products and any future products you would like to see. Like us on Facebook or join our Twitter feed to get the latest information on DragonPlate products.
---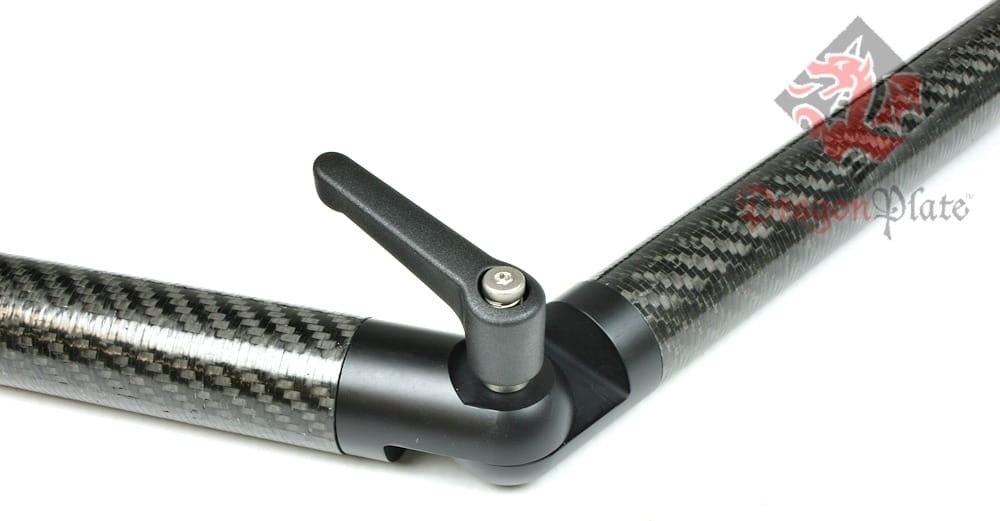 Now you can connect our carbon fiber tubes via an angularly lockable modular connector that can be quickly and easily re-positioned.
Each connector side has indexed serations that provide lockable 15° increments. Range of movement varies from -105° to 105°. Joint comes with screw that can be adjusted with allen wrench, or you can purchase optional knob or lever handle for adjustment of angle without the use of a tool. Simply loosen joint, set new angle and re-tighten.
Buy The Adjustable Locking Angular Tube Joint at DragonPlate.com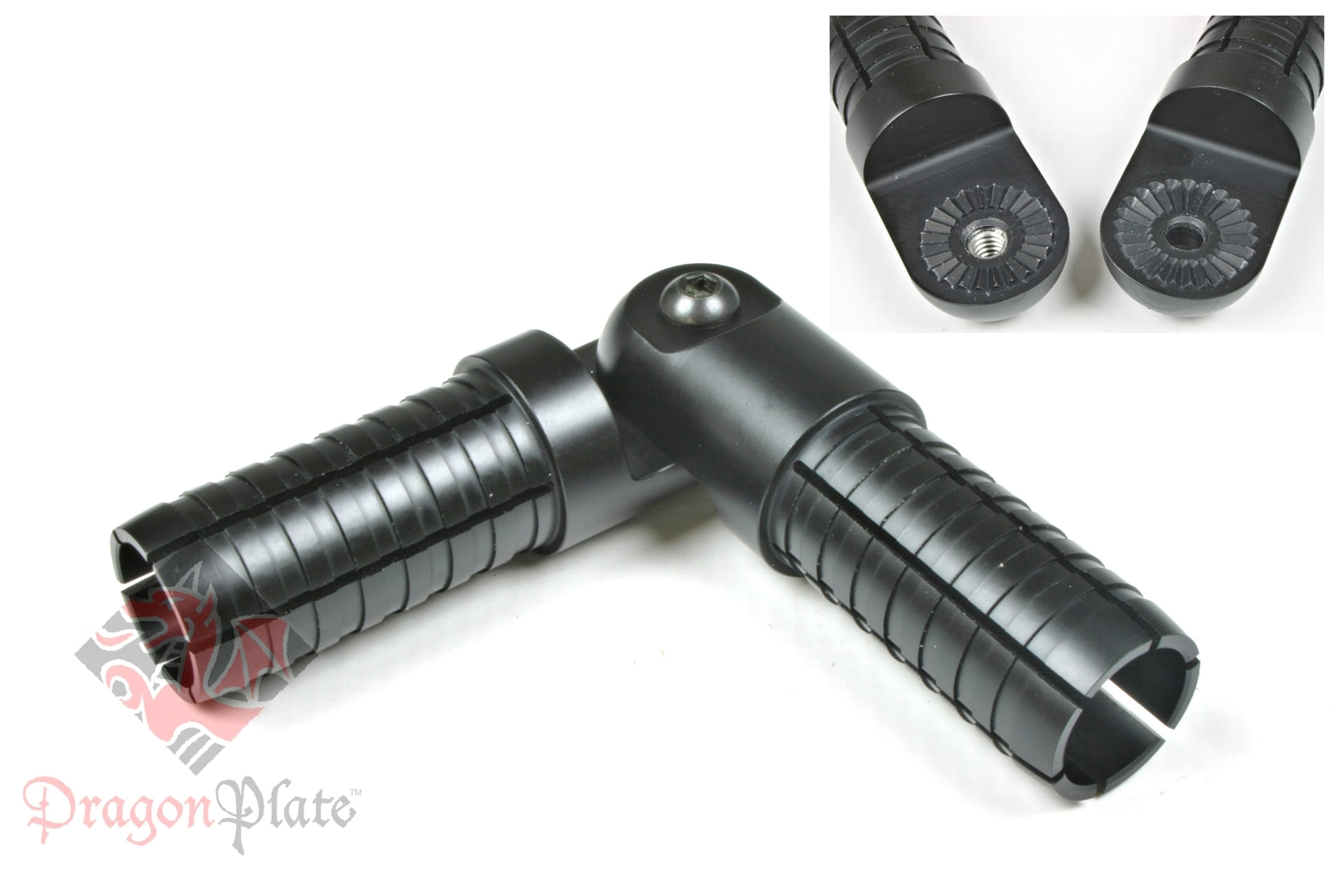 See The Full Line of Modular Carbon Fiber Tube Connectors at DragonPlate.com
DragonPlate lightweight modular tube connectors provide an easy and robust method for connecting either our roll-wrapped or braided carbon fiber tubes together to form lightweight rigid structures. Learn More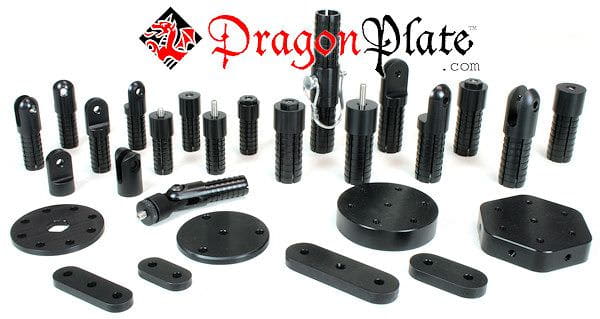 ---
As always, if you have any questions about our products, please call or email us. An engineer would be happy to discuss how to apply carbon fiber composites to your specific applications.
service@dragonplate.com
315-252-2559
The DragonPlate Sales Team




DragonPlate Carbon Fiber Composites - 321 Route 5 West - Elbridge - New York 13060 - 315-252-2559