NEW! Carbon Fiber Ekoa®/Flax Linen Core Sheets
Tuesday, September 11, 2018

September 11, 2018
Thanks for your interest in DragonPlate carbon fiber composites.  We appreciate your continued business and would love to hear your comments on our new products and any future products you would like to see. Like us on Facebook or join our Twitter feed to get the latest information on DragonPlate products.
---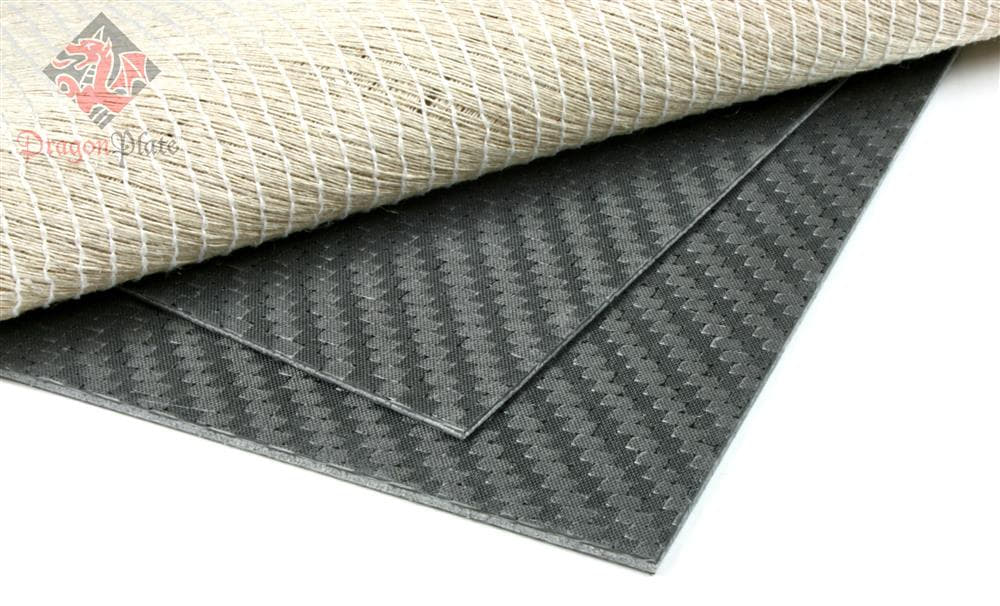 DragonPlate Carbon Fiber Ekoa®/Flax Linen Core Sheets are a unique combination of a flax linen core and carbon fiber skins. Flax linen is a natural fiber, know for its vibration dampening properties. This blend of materials results in a composite sheet that has the stiffness of carbon fiber, with the dampening properties of flax linen.

Available in two versions, Ekoa® prepreg core with a satin finish and flax linen core wet layup with a textured finish. Both sheets are great for applications that require vibration dampening.

Buy Carbon Fiber Ekoa®/Flax Linen Core Sheets at DragonPlate.com



---
As always, if you have any questions about our products, please call or email us. An engineer would be happy to discuss how to apply carbon fiber composites to your specific applications.
service@dragonplate.com
315-252-2559
The DragonPlate Sales Team




DragonPlate Carbon Fiber Composites - 321 Route 5 West - Elbridge - New York 13060 - 315-252-2559