NEW! Short Threaded End Tube Connectors
Tuesday, January 8, 2019

January 8, 2019
Thanks for your interest in DragonPlate carbon fiber composites. We appreciate your continued business and would love to hear your comments on our new products and any future products you would like to see. Like us on Facebook or join our Twitter feed to get the latest information on DragonPlate products.
---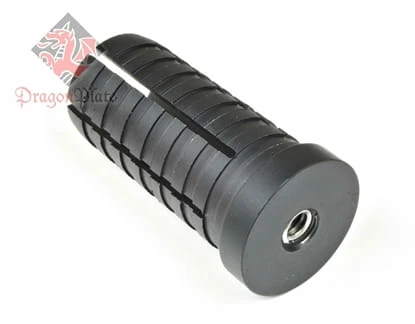 DragonPlate short threaded end connectors are similar to our standard threaded end connectors except they have been designed to reduce the weight of the connector by shortening the length.
Also available are connectors with threaded stud installed for connecting carbon fiber tubes together or attaching devices such as cameras. Stud options include 0.25" and 0.75" lengths.
Available for 0.5", 0.625", 0.75", 0.875" and 1" ID carbon fiber tubes.
Buy Short Threaded End Connectors at DragonPlate.com
What Could You Build With Our Modular Tube Connector System? View Video

As always, if you have any questions about our products, please call or email us. An engineer would be happy to discuss how to apply carbon fiber composites to your specific applications.
DragonPlate Carbon Fiber Composites - 321 Route 5 West - Elbridge - New York 13060 - 315-252-2559