What's the Difference Between Carbon Fiber Sheets and Carbon Fiber Plates?
Wednesday, April 21, 2021
So, you are designing your latest clever innovation and are planning on taking advantage of carbon fiber to get the stiffest lightest structure. Question is: Which is best for your application, carbon fiber plate or carbon fiber sheet?
GOOD QUESTON
This article is a response to this question and will hopefully provide clarity to those asking.
CARBON FIBER SHEETS vs CARBON FIBER PLATE
---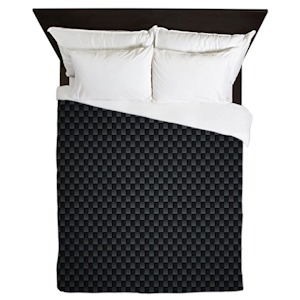 Carbon Fiber Sheets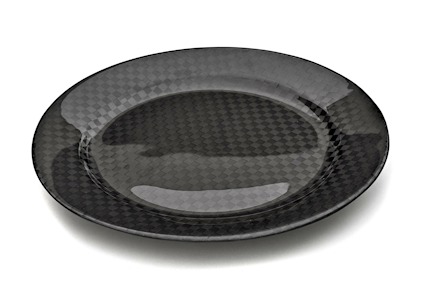 Carbon Fiber Plate
As you can see, in this case a plate is very different than a sheet. A plate is a round object that we often use for eating meals. A sheet is a large rectangular piece of fabric that we enjoy sleeping on. But when it comes to carbon fiber, things are a little more subtle.
CARBON FIBER PLATE OR CARBON FIBER SHEET, WHAT'S THE DIFFERENCE?
Obviously, this carbon fiber plate and this carbon fiber sheet are indeed very different. How does this apply to the carbon fiber flat-stock that we inventory at Dragonplate and sell every day? In general, the two terms are interchangeable: A ¼ in CF sheet is identical to a ¼ in CF plate.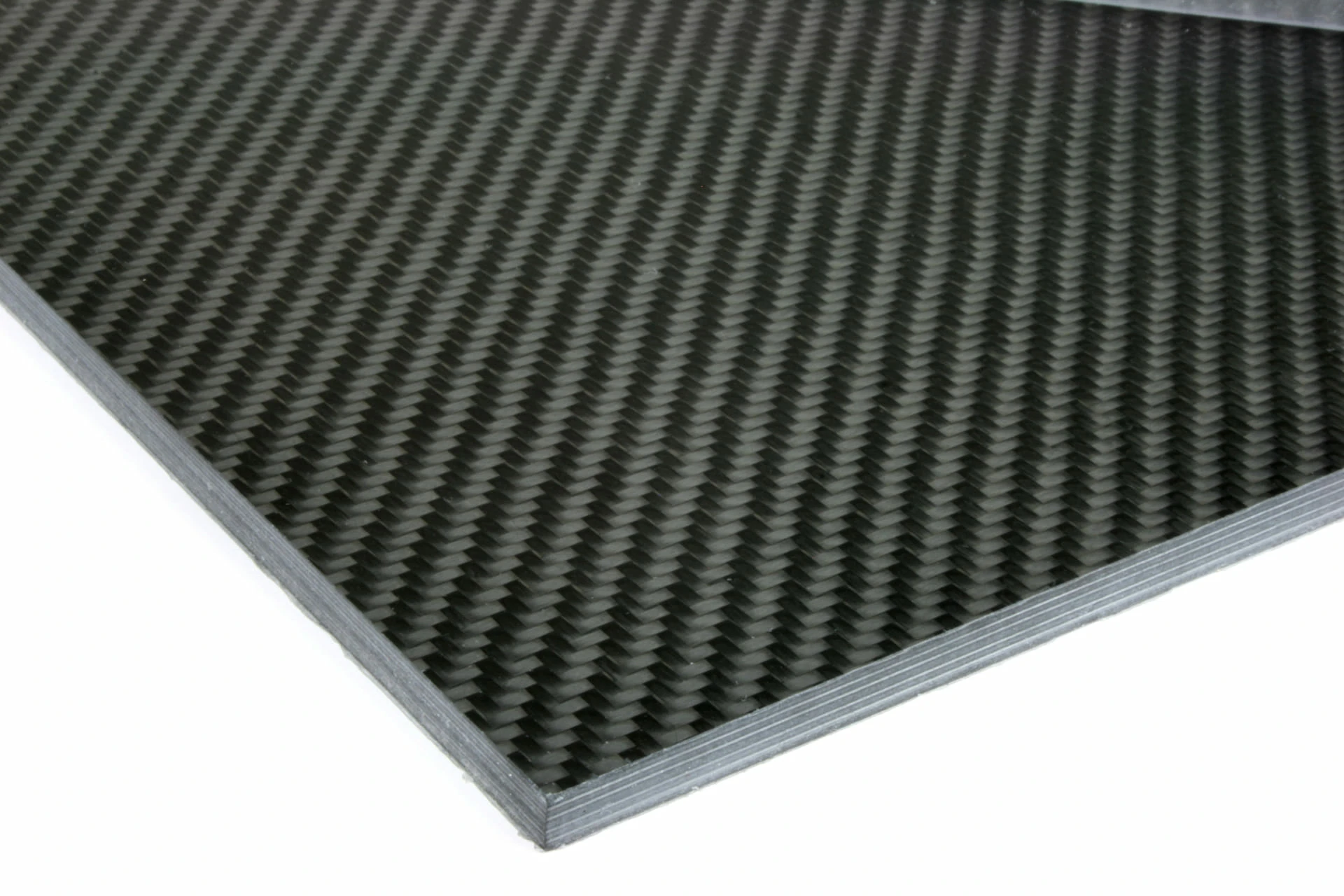 Carbon Fiber Sheet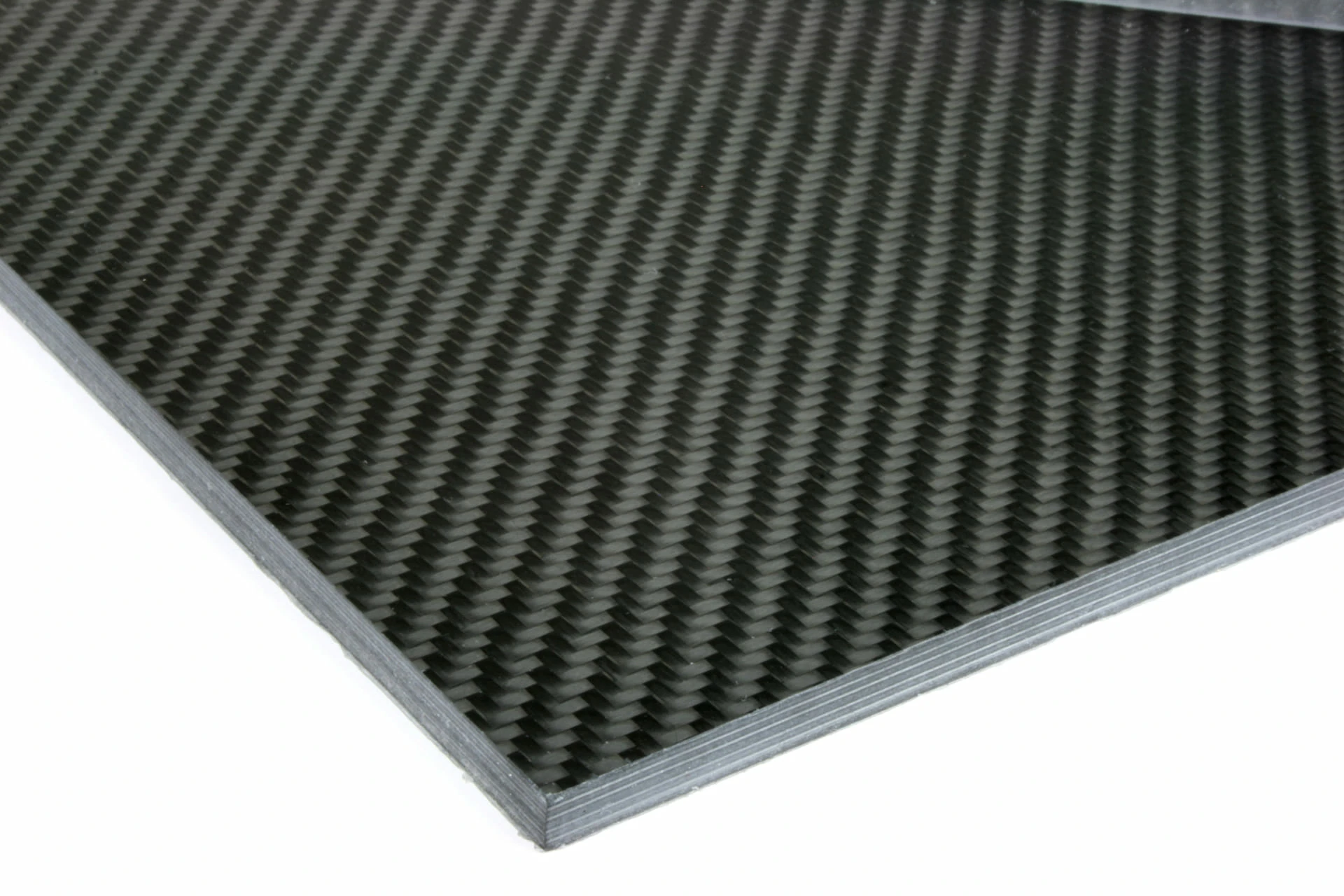 Carbon Fiber Plate
To answer the question in more depth, we need to delve into Etymology (the study of words).
According to the freedictionary.com, one definition of a plate is;
"A smooth, flat, relatively thin, rigid body of uniform thickness."
Similarly, one definition of a sheet is:
"A broad, thin, usually rectangular mass or piece of material, such as paper, metal, glass, or plywood"
Although these two definitions are slightly different, they both apply to DragonPlate carbon fiber sheets.
WHY CHOOSE DRAGONPLATE FOR YOUR CARBON FIBER COMPOSITE NEEDS?
At DragonPlate, we manufacture and sell thousands of high-quality carbon fiber sheets and plates every day at our facility here in Central New York.
So, go ahead and order a carbon fiber plate or a sheet. In either case when you choose a DragonPlate product, you may love it so much you may want to eat on it or sleep with it – but we don't recommend it!