| | | |
| --- | --- | --- |
| | Carbon Fiber Twill/Uni Prepreg Sheets | |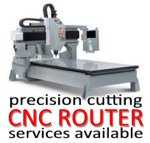 Dragonplate Twill/Uni prepreg carbon fiber sheets are our stiffest and strongest flat material option for structural applications where minimum weight is essential. These sheets are made from uni-directional prepreg for the majority of the thickness, but with a layer of twill prepreg on the outside surfaces. The final product has a satin twill finish on each side, giving it the classic carbon fiber look, but the strength and stiffness of a uni prepreg sheet. From military to industrial robotics to scientific equipment, our proprietary processing methods result in high fiber volume, no-crimp, extremely low void fraction carbon fiber sheets suitable for the most demanding missions. Available in quasi-isotropic or 0/90 degree uni orientations.

Please allow 3-5 days before these sheets ship

Newly manufactured from first quality certified materials (certifications available for both fiber and prepreg). Out of spec, expired, or surplus materials are never utilized in any of our carbon fiber components.