| | | |
| --- | --- | --- |
| | Flame Retardant Carbon Fiber C-Channel | |
| | |
| --- | --- |
| Here at DragonPlate, we get many requests to replace aluminum components in structures to both reduce weight, as well as increase strength. Many customers wish to design a structure with common beam shapes made of carbon fiber. Carbon fiber c-channels are an excellent example. We have had many requests to fabricate carbon fiber c-channels to replace aluminum components. So, that's just what we did. DragonPlate carbon fiber c-channels with flame retardant epoxy resins resist the spread of fire, making them ideal for aviation and marine applications. Our carbon fiber c-channels utilize a 7 layer, quasi-isotropic laminate, giving them more torsional rigidity than I-beams or hat stiffeners. As with all of our engineered building materials, our carbon fiber c-channel has a very high strength to weight ratio, making it an excellent material for strengthening structures or frame construction. The uses for c-channels are endless, making them more versatile as a raw material than I-beams or hat stiffeners. Our c-channels sport a textured finish on both sides to provide an excellent bonding surface for any application. | I-Beam created by bonding two carbon fiber c-channels together |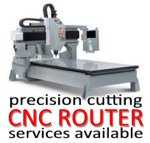 Like all DragonPlate products, custom sizes and thicknesses are available despite our standard offering. Due to the wide variety of uses for a carbon fiber c-channel, we expect many requests for thinner laminates for non-structural applications, as well as many custom widths. That is why we have developed proprietary universal tooling for our manufacturing process. This tooling allows for custom c-channels to be created with very minimal tooling costs. This tooling can currently produce c-channels from 2 to 7 inches wide, with leg lengths up to 1.75 inches.

All measurements are taken from the outside.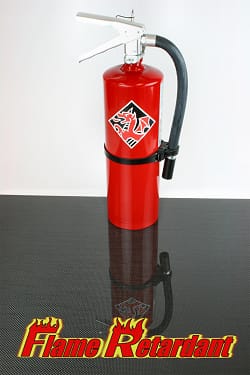 Dragonplate flame retardant structural carbon fiber materials are manufactured with the same flame retardant epoxy resin system used to create our flame retardant carbon fiber veneers. The carbon fiber veneer is tested and certified to pass the FAR 25.853(a) Appendix F vertical burn specification. Since flame retardancy is dependent upon both the resin system, as well as the geometry, orientation, and integration of the components into the overall assembly, we cannot guarantee any particular standard flame retardant structural component will meet and pass the specific burn testing necessary for your application. It is the responsibility of the customer to verify that these carbon fiber materials will meet the requirements for any specific application. If additional flame retardancy is required, many shapes can also be made with flame retardant carbon fiber prepreg materials, which have a higher degree of flame retardancy than our standard Dragonplate flame retardant products, and can be manufactured to meet both FAR 25.853 vertical burn testing, as well as smoke and toxicity requirements. Call us any time to discuss your project with engineering.
For large quantity orders, contact us for manufacturing lead times.


Please allow 10-15 days before this product ships.




Product 1 to 3 of 3
Page: 1


Product 1 to 3 of 3
Page: 1