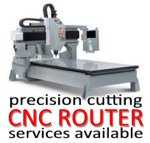 As an alternative to our standard wood and foam core sandwich structures we are now offering a lightweight carbon fiber polypropylene honeycomb core and a carbon fiber nomex core.
Two free linear saw cuts with full sheet purchase. Contact us for details.

The advantages of the polypropylene honeycomb is that it is tough and durable resulting in a strong impact resistant laminate. Additional properties also include moisture resistance, energy absorbent and sound and vibration dampening. Each laminate is comprised of our 1/32" quasi-isotropic solid carbon laminated sheets bonded to each side of a polypropylene honeycomb core. Each honeycomb panel has a textured finish on both sides that is ideal for secondary bonding.






DragonPlate Nomex Honeycomb sheets are an excellent light weight composite sheet utilizing a Nomex Honeycomb core. Nomex honeycomb is the standard for lightweight non-metallic composite construction. Commercial Grade honeycomb made with aramid fiber paper (DUPONT Nomex or equivalent) coated with heat resistant phenolic resin offers excellent resiliency, low density, lower pricing and high strength to weight ratio.





Carbon Fiber PP Honeycomb Core Specifications