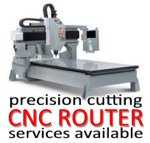 As an alternative to our standard wood and foam core sandwich structures we offer a lightweight carbon fiber nomex core.
DragonPlate Nomex Honeycomb sheets are an excellent light weight composite sheet utilizing a Nomex Honeycomb core. Nomex honeycomb is the standard for lightweight non-metallic composite construction. Commercial Grade honeycomb made with aramid fiber paper (DUPONT Nomex or equivalent) coated with heat resistant phenolic resin offers excellent resiliency, low density, lower pricing and high strength to weight ratio.

Two free linear saw cuts with full sheet purchase. Contact us for details.