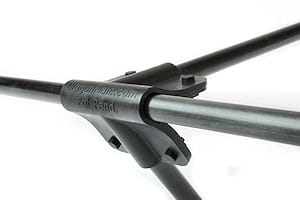 DragonPlate carbon tube connectors incorporate universal design, allowing the user to create structures with a large variety of angles and connections. The 60 degree tube connector allows for the construction of 3-sided triangular shaped trusses. Pultruded tubes fit into the connector along the three primary axes (two set 60 degrees apart and the third orthogonal axis). Diagonal members can be added, as necessary, by attaching diagonal connectors at the tab bonding locations.



DragonPlate carbon tube connectors are designed to be used specifically with our .5" pultruded. These connectors are ideal for building light weight, cost effective, and complex structures.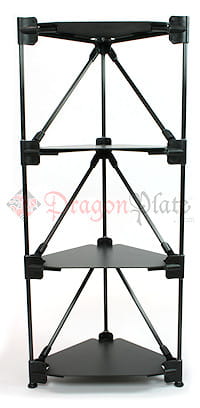 These patented connectors are manufactured out of carbon fiber reinforced plastic, creating an optimized cost-to-strength ratio. The connectors are designed with precision ribs to aid in controlling adhesive thicknesses. DragonPlate carbon tube connectors are designed for use with structural epoxies, specifically Scotchweld 2216. Our connectors capture the ends of the pultruded tube; this strengthens the ends of the tube and eliminates risk of splitting the carbon fiber tube.


Nylon screws and nuts are supplied to aid in the bonding process, eliminating the need for large, heavy clamps during assembly. These screws are designed for bonding purposes only, and will not contribute to the strength of the structure. STUCTURAL ADHESIVE MUST BE USED.


Includes one (1) inner/outer 60°connector and four (4) nylon screws.


Users are responsible for the design and test of any structures involving DragonPlate tube connectors and are responsible for determining the safety and suitability of these products for their own purposes. DragonPlate tubes and connectors are not intended or approved for use in aircraft and assumes no responsibility for its use and safety. See our terms & conditions for more details.

Patent# 8,397,463