| | | |
| --- | --- | --- |
| | Quasi-isotropic Carbon Fiber Sheets | |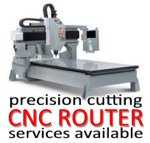 Please allow 2-5 days before these sheets ship.

For applications that require solid carbon fiber laminated sheets, DragonPlate offers solid carbon fiber sheets which utilize balanced and symmetrical lay-up schedules of 90 degree and 45 degree fabric referred to as quasi-isotropic. All quasi-isotropic solid carbon laminates are composed of a tough, and rigid carbon reinforced epoxy matrix without any core material.




| | |
| --- | --- |
| DragonPlate is manufactured by a proprietary process which produces sheets with a crystal clear face. The sheets come off the tool with the carbon fiber embedded in this optically clear surface layer with the fiber structure very clearly visible. We do not need to apply a secondary clear coat. This added surface layer preserves the natural shape of the carbon fibers. Without this extra layer, the carbon fibers will appear flattened or smashed, as seen in cheaper, lesser quality carbon fiber sheets. | Reflection of satellite photo in DragonPlate mirror-like finish |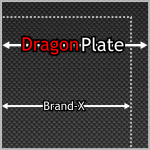 DragonPlate offers our carbon fiber sheets in full sizes (12", 24" etc.) unlike some other cheaper sized sheets in which the reduced cut sizes result in up to 20% less material. Each carbon fiber sheet is available in standard gloss, scratch resistant matte, and texture finishes on one side, with a texture finish on the other side, creating an ideal bonding surface.

| | |
| --- | --- |
| | |
These sheets are utilize a quasi-isotropic layup. Why do we use quasi-isotropic layups? Figure 1 illustrates the difference between a 0/90 degree layup and a quasi-isotropic layup.




Figure 1 - Comparison between 0/90 layup and a quasi-isotropic layup, which has -45/45 layers included.
If only 0 and 90 degree carbon fiber layers are used, the laminate is less expensive to manufacture, but weak along the 45 degree diagonal. This is shown in the following finite element stress analysis.
0/90 Layup
Quasi-Isotropic Layup
Plate Bending
Plate Pulling
The analysis shows deflection in a plate undergoing off-axis bending and pulling. When the carbon fibers are aligned only in the 0 and 90 degree directions, the deflections in off-axis bending and pulling are up to 50% higher compared with the quasi-isotropic carbon fiber plate.


For the majority of typical applications 0/90 degree sheets will do. If stiffness along the 45 degree axis is required, quasi-isotropic carbon fiber sheets have superior performance.